» Luna Nectar: Moon Boost Lash Serum «
Thicker, Longer lashes & brows? Yes please.
If you followed from last weeks post about Heliophilia, Luna Nectar is a Canadian company based in Vancouver BC where they focus on innovating streamlined skincare & wellness formulations that are 100% natural, vegan and cruelty free. The brand is 100% transparent with what ingredients they put into their products, where they are sourced and breaking barriers and norms of greenwashing!
 

Greenwashing: is the practice of making an unsubstantiated or misleading claim about the environmental benefits of a product, service, technology or company practice. Greenwashing can make a company appear to be more environmentally friendly than it really is.
 
Luna Nectar's multipurpose products are in line with the companies ritual revolution, they believe in less is more routine. Not only does it cut down time on your skincare routine or night time routine, it also cuts waste for our precious planet! We only have ONE!

On that note, the Moon Boost Lash & Brow Serum bottle is made from bamboo & crafted by a fair trade manufacturer! Moon Boost is a serum made with pronounceable ingredients!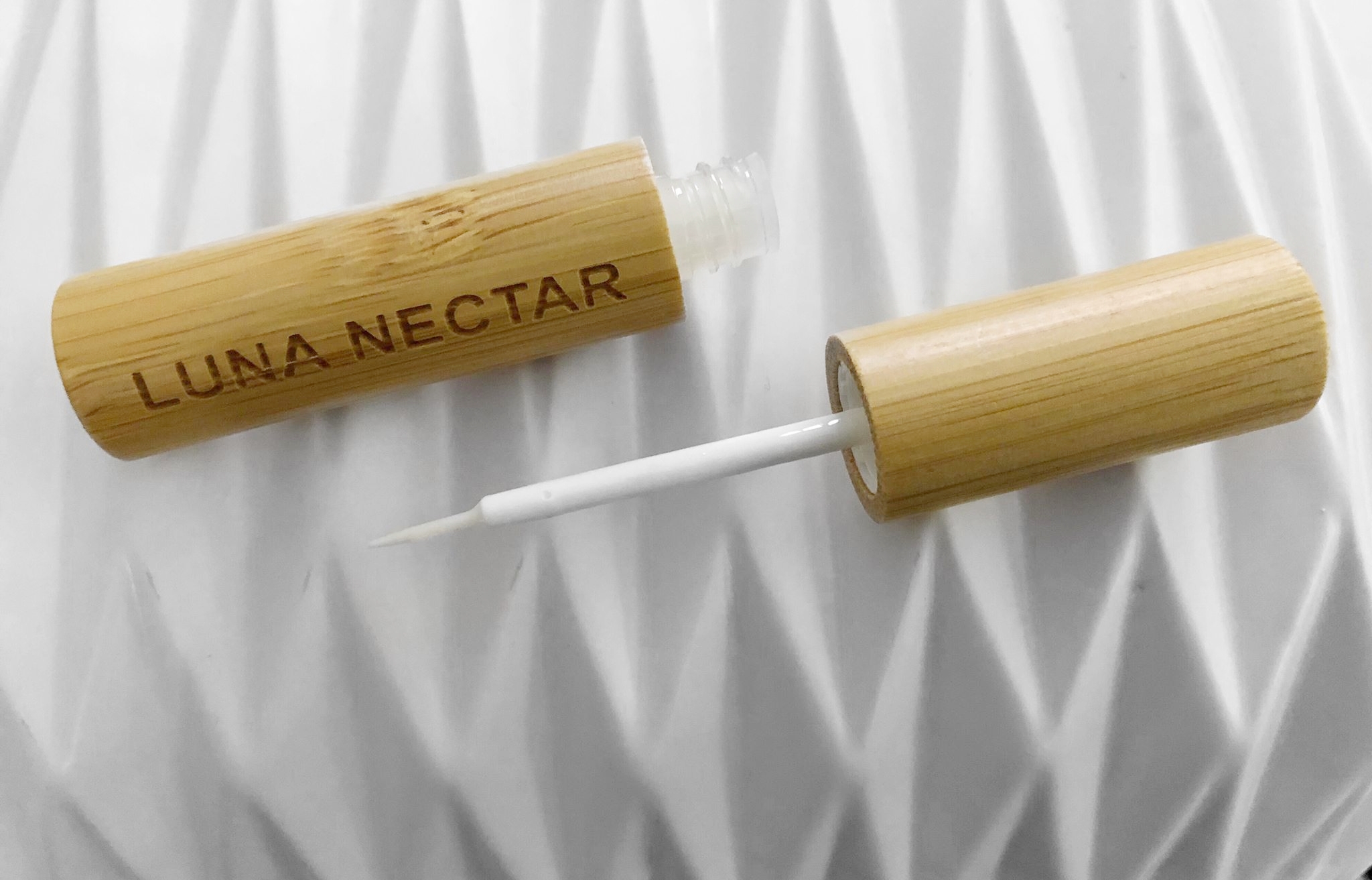 Instead of monthly lash extensions or hormone-based serums that break the bank, typically around $100 for a bottle of lash serum and act as the root of side effects; opt for a 100% natural, vegan, organic and cruelty-free solution that deliver better results, quicker.
If you do have lash extensions, you can also use Moon Boost! It can be used to repair and strengthen your natural lashes, which prolongs the lifespan of your extensions.
As an avid lash extension client using this serum was definitely something I was looking forward to because every time I get a set done I either commit for a couple of months or I just let them all fall out & look wispy & awful. That being said, my lashes look sparse & sad during this period.
I have been using the Moon Boost for a couple of weeks I have added photos from before & after. I have also learned the stages of the lash is babies, teens and adults. Adults are more thing & full.

No Mascara. Somewhat damaged, sad lashes.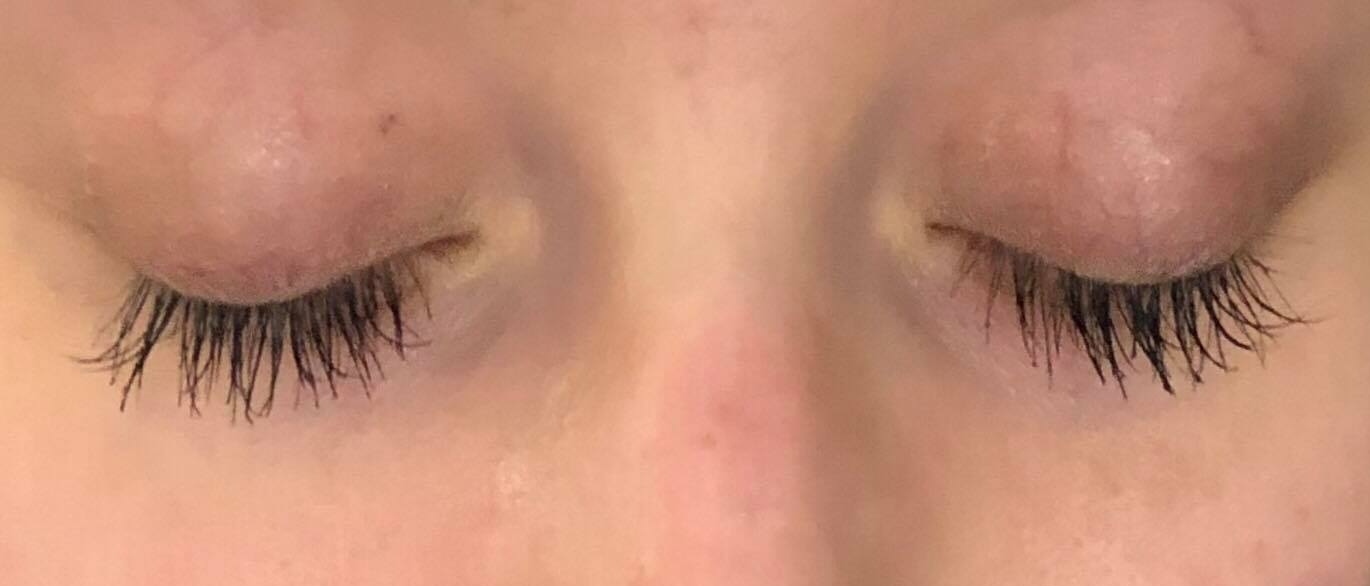 Wearing Mascara in this photo.
If you like to have long lashes but hate having a foreign object attached to your lashes I would highly recommended Moon Boost . I no longer get lash extensions. As a mama it's not easy to book appointments for myself & sacrifice that time away from my little one. So using the serum on my lashes at night before bed made having nice thick lashes possible for me.